Corporate Awards – Championship Awards Group

Corporate awards are a great way to recognize and reward the hard work and dedication of employees. They ensure that everyone within an organization is recognized for their contributions, highlighting individual achievements and boosting morale in the workplace.

They come in a variety of shapes and sizes. Some are designed to recognize long-term achievements or outstanding performance, while others are given for meeting milestones or for exhibiting specific values or behaviors.
Awards can be personalized and tailored to suit the individual or the company, with a wide range of options to choose from. They are often presented in public ceremonies and can include trophies, certificates, or cash rewards.
At Championship Awards Group we offer Free Unlimited Engraving. We Accepted Purchase Orders.
Get Customized Shapes and Sizes for Your Corporate Awards:

When honoring your employees and colleagues, you want to make sure they get the recognition they deserve. But finding a corporate award that perfectly expresses your appreciation can be tricky. With customized shapes and sizes, you can create awards that are truly unique and special for any occasion!
At Championship Awards Group, Our team of experts will work with you to create custom awards that fit your specifications and budget. We provide a variety of sizes, shapes, materials, and finishes for you to choose from so that you can create the perfect award for any event. Let us help you create the perfect corporate award that they will cherish for years to come. Contact our team today to learn more about how we can help you get customized shapes and sizes for your awards!
Shapes and Sizes for Your Corporate Awards
The shape and size of a corporate award can depend on several factors. These include the nature of the award, budget considerations, and the desired impact. Some of the most popular shapes for awards are round, square, rectangular, and oval.
Round awards tend to be used for special achievements such as top employee recognition or major milestone anniversaries.

Square and rectangular awards are often used to reward consistent performance or achievement over time.
For a more unique shape, an oval award is an excellent choice.
When it comes to corporate awards, shapes and sizes can vary depending on the purpose of the award. Awards that recognize employees for outstanding performance or long service may be more formal in appearance and design compared to awards that are given as a token of appreciation or recognition.
Why Choose Us:
Extensive Experience

Exceptional Quality

Wide Range of Products

Competitive Pricing

Satisfaction Guaranteed

Easy to Customize Order
Free Unlimited Engraving. Purchase
Orders Accepted.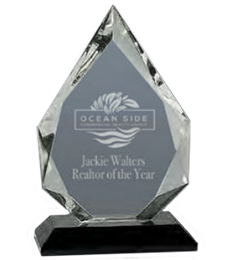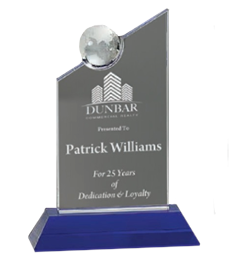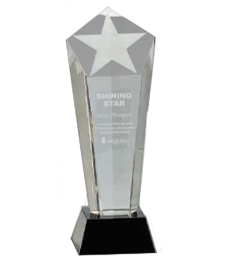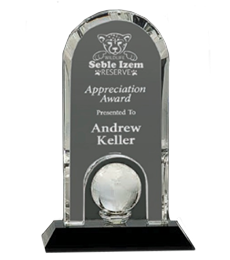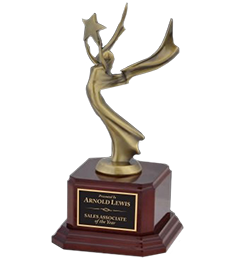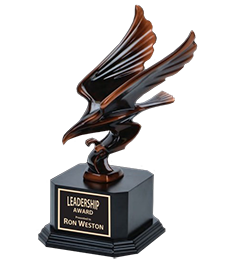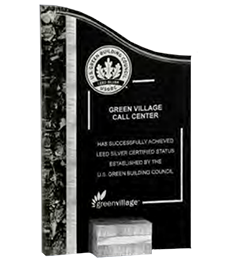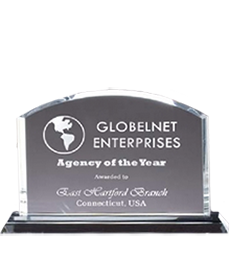 Contact Us
Do you have any questions or know what you'd like and want the get a quote? Feel free to email us and we'll get back to you shortly, or call us at our main number 732-251-6262 and speak to someone directly.
Catalogs
Browse through some of our top catalogs to get an idea of what type of Award you want. Our design team will help you customize an award the way you want it.